INSOFTDEV 2020 Year in Review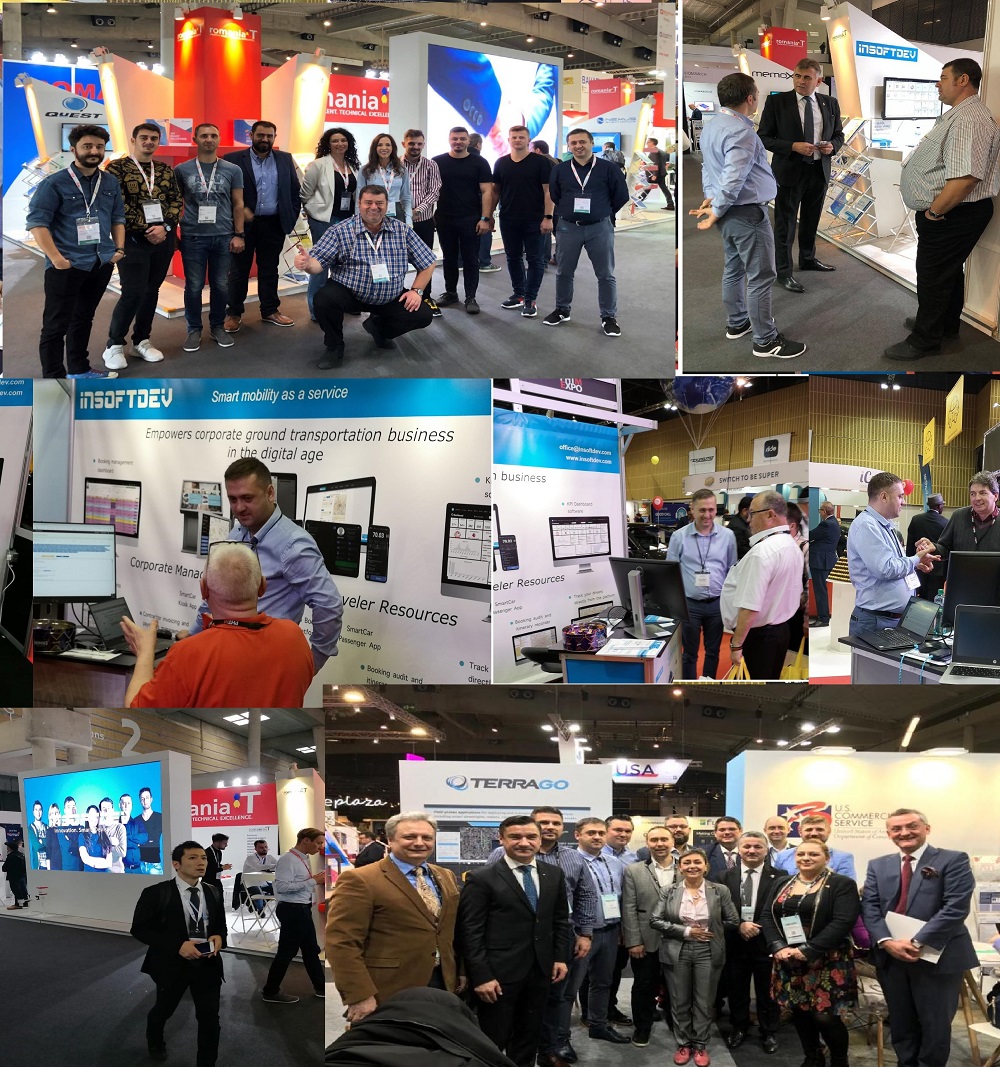 Dear friend,
Year 2020 was a great year in terms of challenges and new projects for INSOFTDEV and we want to thank  you all:
Our collaborators, because you've take a very good decision by using our services
Our competitors, because you helped us to  become much better.
Our  potential clients, because you'll find in us a reliable an a long run partner that provides you the innovation to stand out of the crowd.
SmartCar,
Enterprise Management Platform for Passenger Transportation celebrated in 2020, 5 years since it been launched.
Our smart booking and dispatch solution that empowering Taxi, Chauffeurs, limo, Coach and Private Hire companies has grown step by step to become today the most complete solution from the industry.
Some of the major events for SmartCar and INSOFTDEV been flagged into 2019 imply:
Switch to become an Enterprise solution addressing all companies and organisations operating fleets for Passenger transportation
Focus on delivering solutions targeting smart cities
Transforming INSOFTDEV into a Technology Innovation Center for Taxi Industry
New V3 design for the White label Customer app
Integration with Microsoft Active Directory
Integration with Amazon S3 and Amazon Connect
Integration with Google Cloud
New proprietary SMS GW app
Presence to major UE events targeting the specific industry events and the Smart Cities such as PHTM in London, IoT World Congress in Barcelona, Smart City World Congress in Barcelona .
Acquiring clients migrating or selecting our services well known service providers like Autocab, iCabbi.
Opening new markets and major partnerships in Asia and South Africa.
Some of the 2020 SmartCar Numbers includes:
1,626 days since first version of SmartCar been released
38.4 % of the bookings been created from web and mobile devices
40,838 new clients
1,726,546 passengers transportation been managed by SmartCar
1,390,057 processed bookings (numbers in 2019) from which 75% prebook (35% increase from 2018)
£29,240,805.02 worth value ((numbers in 2019)) of the bookings on UK territory
13 new releases for Backoffice application, 9 for eBooker V1 and V2, 8 for driver apps, 4 for Customer white label apps and 2 for KioskDesk
634 new features & improvements have been introduced
41% from all bookings been non cash (accounts and card)
For all these achievements that are not only ours to celebrate but also yours, we want to thank you all, 
Your INSOFTDEV Team