Freshly returned from Taxi Expo Fair which was held in Utrecht on the 12 th of October 2017, Insoftdev's
team of representatives has some interesting impressions to share. Mr. Rascanu Ionut, General
Manager of Insoftdev, has gladly accepted to offer a point of view on the matter:
"As it was the first year when Insoftdev has participated on the event as an exhibitor, we haven't come
here with great expectations, but what I want to underline is the fact that we have been pleasantly
surprised by the result at the end of the day. Our main product -a management, booking and dispatch
system -Smart2Car is addressed to taxi, Private Hire and Shuttle companies so our main purpose is to
expand the market of clients and to make it more visible world-wide. Our feedback coming from the
participants of the event was more than positive. We consider Netherlands as a promising market and we are sure that nowadays taxi companies and actually all passenger transportation industry is focused in using new technology as a way to improve efficiency and to raise the customer satisfaction."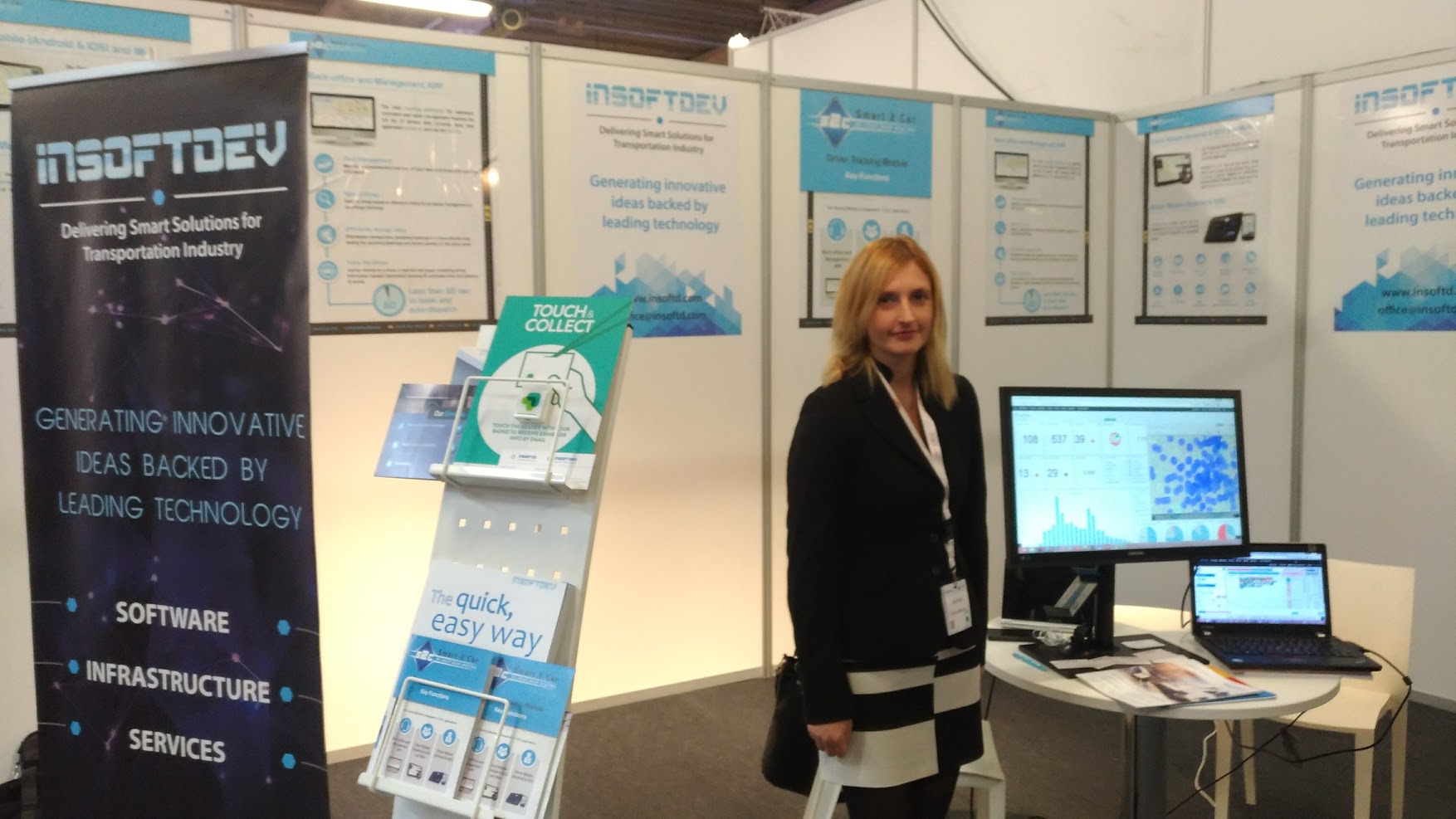 Let's see now how Taxi Expo 2017 looked like in facts and figures . This year the participants at Taxi Expo
Utrecht had the possibility to attend various events, all in one: the trade fair where they could connect
with different taxi industry suppliers ( Taxi Pro, Autocab, Insoftdev, Skoda and so on) , The National
Congress of Contract Transport, various workshops and conferences, a network dinner dedicated to all
representatives of the taxi industry and also they could participate in test driving sessions. More than 40
exhibitors have presented their latest technology and trends in the taxi industry .
Taking all these facts into account is more than probably that Insoftdev will choose to participate again
next year at Taxi Expo.