The 5th edition of #IOTSWC19 draws to a close with high-quality sales contacts and focus on real-world case studies. The 16,000 visitors, who attended the event, have witnessed the maturity of the IoT, a key technology in the digitization of industries and learned from fellow users during three days of the Congress.
IOT World Congress Barcelona 2019 was an unique event dedicated exclusively to joining IoT providers with industry in order to help the latter increase productivity via this disruptive technology.
The world's leading IT companies, software platforms, hardware manufacturers, telecommunications professionals filled the halls with discussion centered around digital transformation in varying industries including connected transport, manufacturing, healthcare, energy & utilities, buildings & infrastructure, open industry, cross-sectional IoT technologies, blockchain, and artificial intelligence.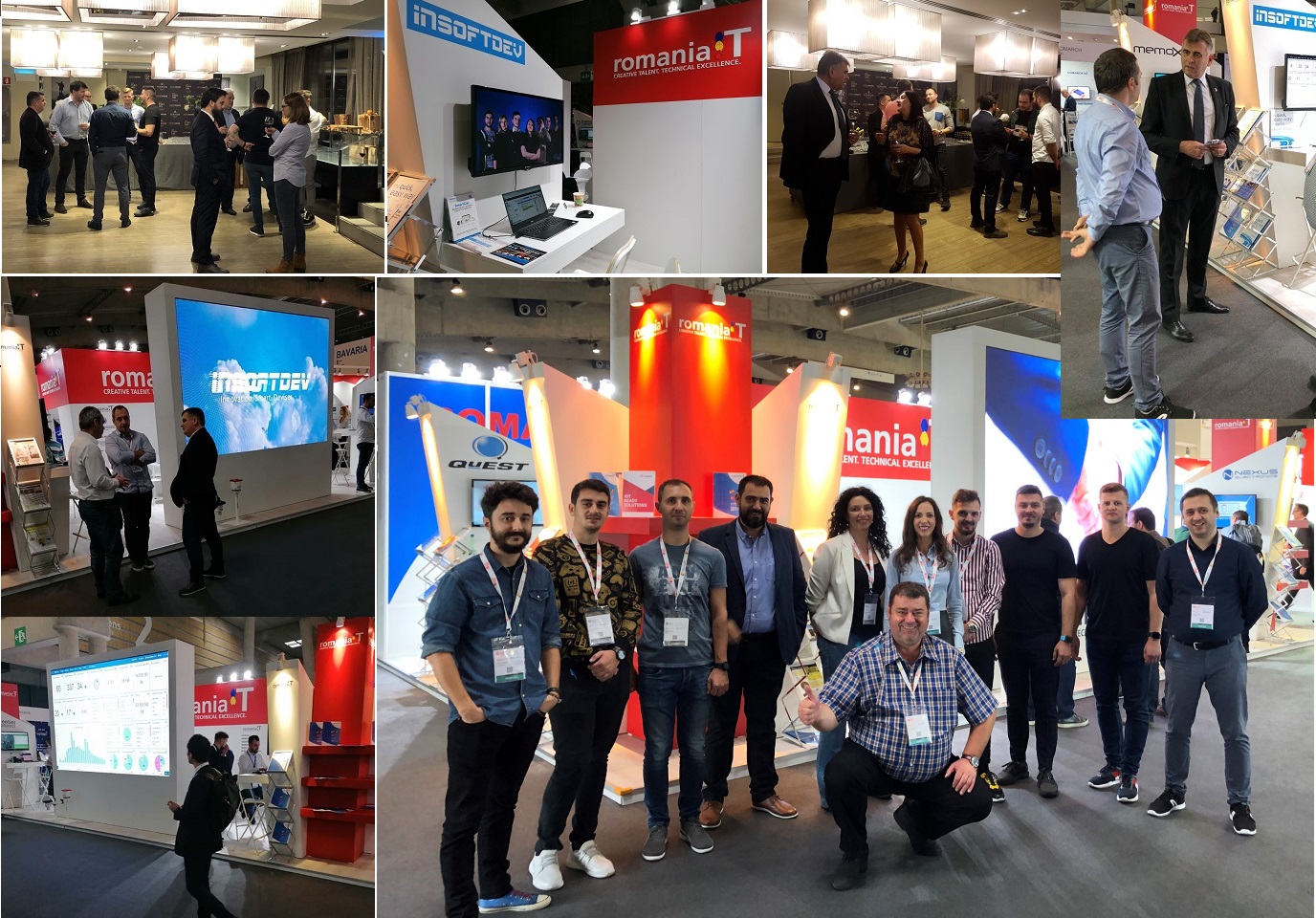 We are happy to announce INSOFTDEV was an exhibitor and a promoter of  the Romanian IT industry and the "Romania IT – Creative talent, technical intelligence" sectoral brand at the "Internet of Things Solutions World Congress 2019", which took place between October 29-31, 2019 in Barcelona, ​​where Romania will participate with national flag.
#INSOFTDEV, the Innovation Center in Taxi industry is focused on transport technology and we have several projects in this area starting with SmartCar to use latest IoT trends and technology in order to deliver a smart service addressing  Passenger Transportation industries.
Contact us today, if you'want to find out how can INSOFTDEV solution can introduce innovation in your business.
Cheers, INSOFTDEV Team