How to manage backoffice users
   Managing the user accounts is an easy process in the Backoffice application. First, you have to access the "Users" option in the "System" sub-menu (fig. 1). The "Users" page body is a list containing all the users registered in the Backoffice application plus the filters you can use to refine your search. In order to add a new user you have to click the "ADD NEW USER" button. Clicking the button will open a window with user data information you have to fill in (fig. 2). Completing the mandatory fields (the ones with red border) is enough to save your new user account. However, you can also complete the account with advanced information such as the address (city, street and postcode), the account status (active, pending or inactive), the role of the account (e g. public, manager, operator etc.) and the companies that have access to the account. Once you have completed the fields, click the "SAVE" button to create your account.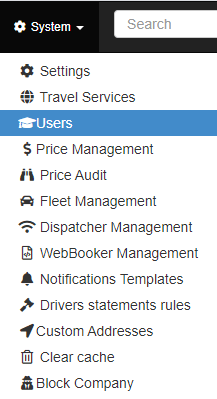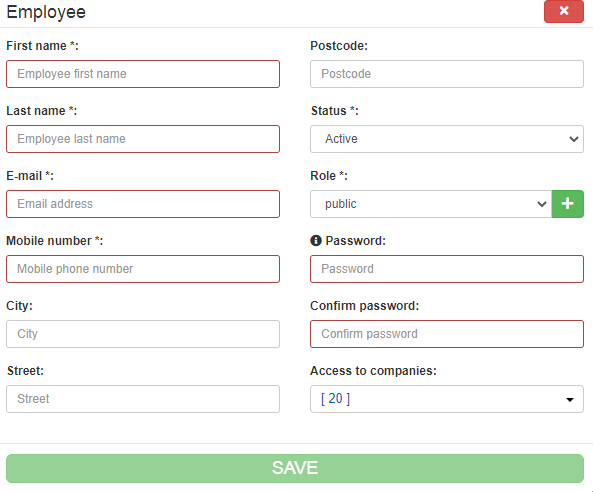 After saving your new account, you should find it in the list, depending on the status you have allocated to the user. By default, the list shows the "Active" accounts. If you have assigned other status (pending or inactive) you will have to use the status filter (fig. 3). To change the status or edit the user information, use the buttons available in the "Actions" column. Hover over the buttons to learn their functionalities. If the account has the "Pending" status you will have both the "Activate user" and the "Deactivate user" buttons. Pending means stateless so the account is yet to be active or inactive. Sometimes you may have to receive a confirmation before activating or deactivating an account. That is what the "Pending" status is for.