"INSOFTDEV has been a pivotal partner in our journey to enhance the quality of minicab services in London for both our valued customers and dedicated drivers. With their cutting-edge technological solutions and continuous innovations, we have experienced substantial growth and achieved significant milestones in the highly competitive taxi industry."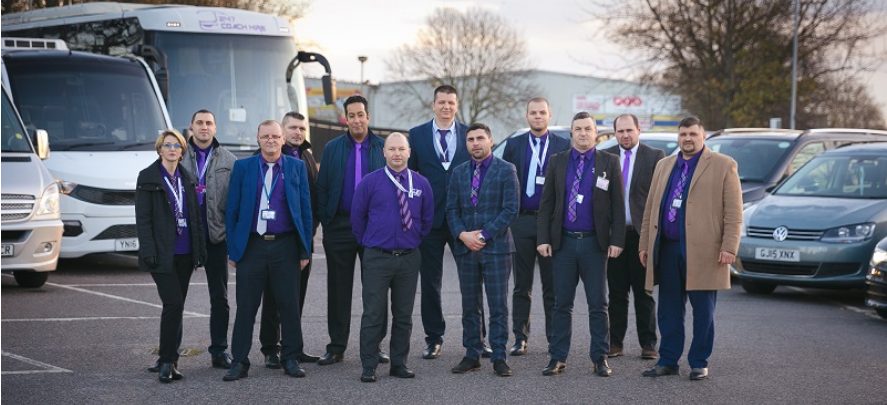 The background
247 Airport Transfer is a private hire company that facilitates the passengers' transport from London's most popular and major airports. Launched in 2011 and having only a few cars in its fleet, the company found itself in a desperate need of implementing the right technology in order to keep up and evolve on a very competitive taxi market. At the beginning of 2014 they decided to approach INSOFTDEV to discuss implementing their SmarCar product.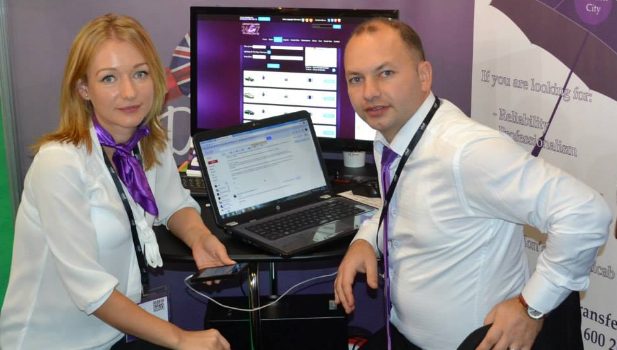 The challange
The taxi and private hire vehicle industry is a significant contributor to the UK's economic activity and undoubtedly the main element of the transport network. In 2011's London, when 247 Airport Transfer started their business, there were over 22.000 licensed taxis and 50.700 Private Hire Vehicles, a highly competitive ride-hailing market for a newcomer. The major players and the largest operators with a national reach were Addison Lee (with 10% of the UK market), followed by ComfortDelGro Corporation (with 6.5%). Additionally, starting with 2012, the company found itself in the position to compete with Uber for both business and drivers. For them to survive and thrive in such a hard market, raising the bar was the only option. If initially it was a business-to-consumer company and the method of registering and managing the incoming transfers was rudimentary (Excel sheets were used to keep track), introducing a technologically advanced system of dispatch was mandatory. Worldwide companies from various areas of businesses such as travel agencies, hotel accommodation, touring, retail selling, real estates, and more, approached them for cooperation leading to the need for managing corporate accounts, hiring more employees to keep the workload in normal and diversifying the offered services. Their first experience with a booking & dispatch system was a big failure, the integration with Cab Treasure messed up all bookings at that point resulting in lots of complaints, lost clients and financial difficulties. After a bad experience, it was imperious for 247 Airport Transfer to find a trustworthy partner that can deliver the expected services.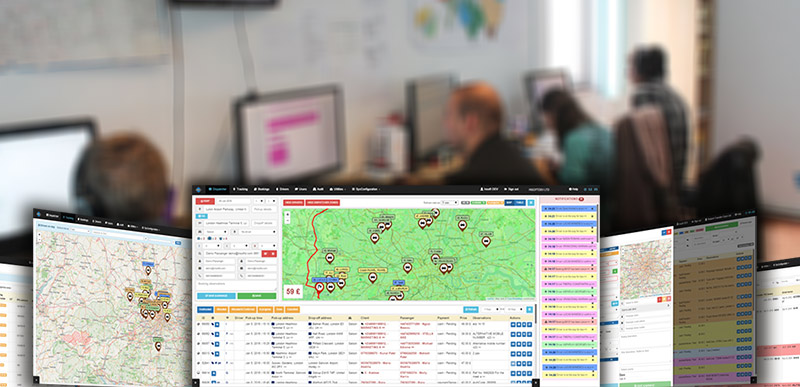 The solution
Since the beginning, Ionel Tanasa, the general manager at 247 Airport Transfer, felt very confident about working with Insoftdev's SmartCar product, a fresh and innovative option for the smart transportation industry. They started with Insoftdev in 2014 and this allowed them to regain some of the losses caused by the past product that they were using, and even increase their business by 20 to 25%. The conversion to SmartCar was very easy and soon results appeared: fewer complaints from the clients and the drivers were no longer felt cheated or treated unproperly in the dispatch process. With proper training, drivers really started to like the app and its friendly tools, improving their efficiency and workflow. On their path of creating a name for themselves, 247 Airport Transfer had to make many compromises in order to expand the portfolio of clients and accept collaborations that weren't suitable with the dispatch system. Luckily, the General Manager of INSOFTDEV and the development team had a flexible approach, customizing the product to suit their individual business needs and being there with support every step of the way. Taxi and Private Hire industry in London has continued to change and grow rapidly year after year, leading to new transport policy initiatives introduced by Tfl, and the launches of big tech companies. In order to respond to the market, the business embraced, even more, the automated processes, benefiting from certain processes increasingly important like billing, being able to reduce costs and being able to complete the work with fewer people, launching the custom mobile app (both Android and iOS supported). They are pretty young in the industry though but still very ambitious, there are a lot of opportunities and the goal is to continue growing and expanding. Insoftdev is the technology partner that has been able to get them where they are today and where they want to be. Since 2011 when they started with only one car, the fleet now consists of over 100 vehicles, more than 1,000% growth over the years and reached 50% automation with SmartCar Dispatch System.
247 Airport Transfer
"There is a really dedicated and intuitive hard-working staff at Insoftdev, I got along very well with them over the past five years and I would definitely recommend them to any other taxi fleet owner. We trust a lot this Dispatch provider, he helped us concentrate on what's the most important: innovation!"